Winter is still in full swing. Powers ports in winter have went together for years. If you are out breaking new trail or just cruising the groomed trails. You need a 2-stoke oil you can trust. AMSOIL has you covered, it gives you the clean power you have learned to expect from AMSOIL.
Two-stroke snowmobiles are meant to be ridden hard. Repeatedly pushing a machine to wide-open throttle during all-day. Aggressive riding, however, takes its toll on the engine. INTERCEPTOR Synthetic 2-Stroke Oil is specifically designed for maximum performance in all makes of two-stroke snowmobiles.
A specialized oil for today's specialized engines.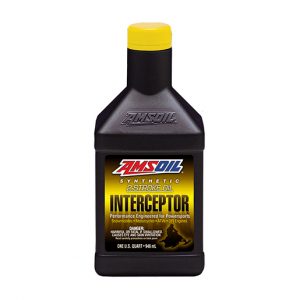 High-performance 2-stroke oil with an emphasis on exhaust power valves. Contains high levels of detergent additives to prevent valve sticking. Replaces manufacturer-branded oils. Injector use or 50:1 premix. Excellent in snowmobiles, motorcycles, PWC, ATVs and jet boats.