Enjoy this article on the testing that AMSOIL dose on their products to ensure your getting the best product out there.
Remember preferred customers receive 25% off on all products and free shipping on orders 100.00 or more. Shop

The AMSOIL Mechanical Lab is the heart and soul of the company. It's where we put lubricants to the test – both our synthetic lubricants and those of our competitors – to see what they're made of. We use the data we glean to further dial-in our synthetic lubricants to deliver industry-leading protection and performance. As such, the Mechanical Lab is always a busy place. Here are just a few highlights from the past year.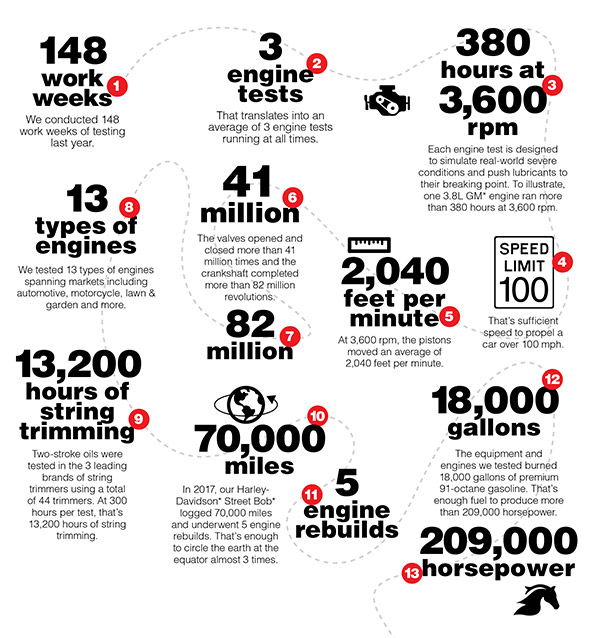 Remember preferred customers receive 25% off on all products and free shipping on orders 100.00 or more. Shop