I use my boat year round fishing the Columbia and Snake rivers. There is only one oil that I will trust on my Yamaha outboard. That is Amsoil Marine 10-40!
Fights Engine Wear
AMSOIL Synthetic Marine Engine Oil's naturally strong base oils resist viscosity loss due to mechanical shear. It develops a tough lubricating film that protects engine parts, even in high-heat, high-rpm conditions that breakdown other oils. Synthetic Marine Engine Oil contains robust anti-wear additives that further reduce wear in metalto-metal contact regions, guarding against compression loss for maximum power and engine life.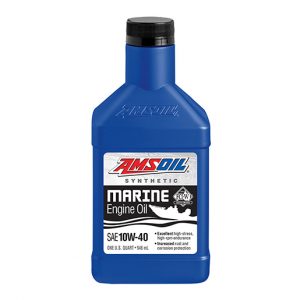 Excellent Anti-Rust Performance
Good rust protection is not natural to motor oil; it comes only by design. AMSOIL Synthetic Marine Engine Oil is fortified with potent inhibitors that guard against damaging rust and corrosion. It protects engines during use and during inactivity or long-term storage.
Preferred customers get 25% off on all products and free shipping on orders 100.00 or more.
Save money save time with AMSOIL